Shooting warped has always been an interesting event - it's hot, sweaty, crowded, all the things that can make shooting super difficult (not as difficult as, say, pouring rain or freezing cold, but Texas heat is brutal). We lucked out this year, Warped coming through in mid June and some pretty awesome weather were major blessings to make shooting infinitely easier. And anything that makes shooting easier is a big plus. I got to shoot a lot of bands I really look up to, hear some new jams, see a lot of old friends, and shoot some bands I generally don't get to shoot, or don't get to shoot in anything near usable light (while I love the light at Warped, it can be a drawback with so many photos looking so similar because they are [generally] all in the exact same light.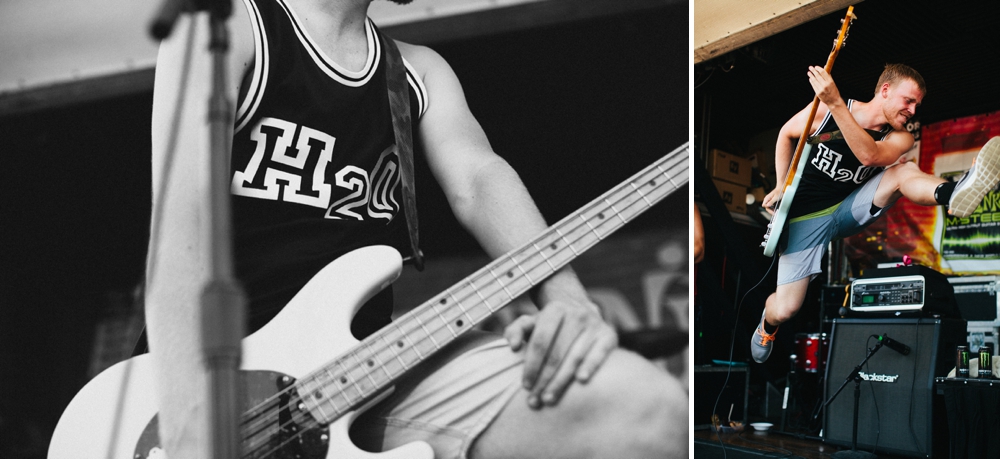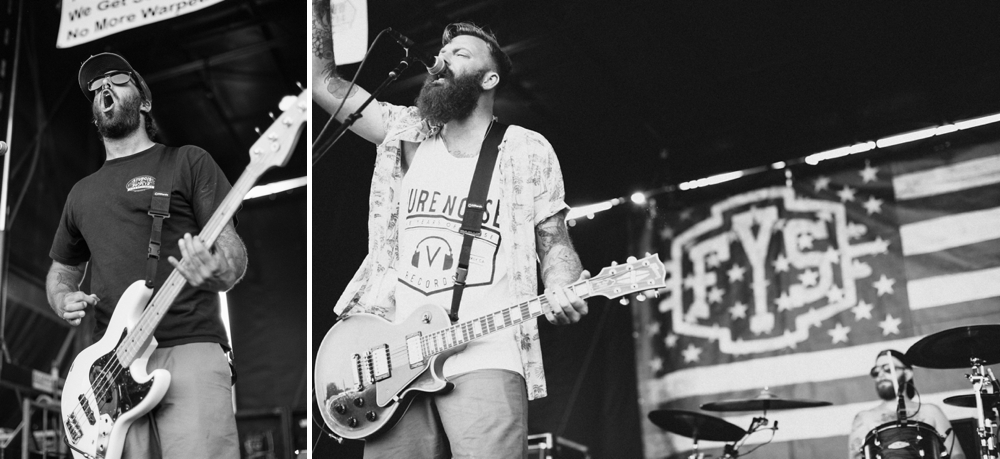 Photographer nerd time:
I shot film at Warped again for the first time since 2009 this year on a very new to me Canon EOS 3. Probably not my brightest idea to shoot an untested camera in a scenario like that, but fortunately, the camera was in pristine shape and took some images that really blew me away. It was nice to shoot some 35 mm film again, this time on my own terms. 2009 I had my shutter fail in my sole digital body and was forced to shoot the remainder of the day on my 1N, rationing five or six rolls that I had planned to use for fun to shoot the rest of the day. That's pretty much when I got hooked on shooting film, and something that showed me how even shooting 35 mm film can shift your way of thinking, composing, shooting. It's not necessarily slowing down, but it is being more thoughtful about the image. Knowing I have a fixed number of frames I can take, that there are no do-overs, no deletes, no chimping, it all runs through your head. For me, I think I shoot better when I'm in that zone.
Bands included above:
Terror // Real Friends // The Story So Far // This Wild Life // For Today // Every Time I Die // The Ghost Inside // Close Your Eyes // Four Year Strong // Stray From The Path